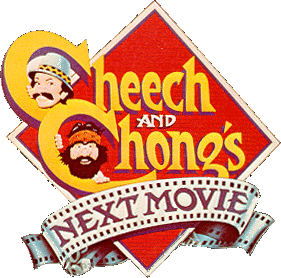 ©1980 Universal City Studios, Inc. All rights reserved.
Catalog Number
16-021
Format
Extended Play CLV
MPAA Rating
Running Time
95 minutes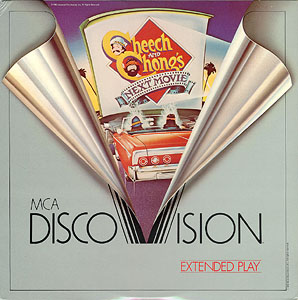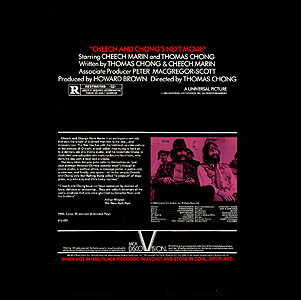 ---
Mono
Pressing Location
DiscoVision Carson
Label Color
Red
Retail Price
$29.95
Issued
November 26, 1980
Side
Running Time
1
47min
2
47min
94min
Ratings
Video Transfer
Audio Transfer
Replication
Packaging
Printed Jacket
Pressing Notes
Very high on the "10 worst films ever" list, Cheech and Chong's Next Movie was transferred to DiscoVision with the usual contrast problems. The video is often too dark which makes the dark scenes nearly unwatchable. However, the brightness is under control it seems. The audio transfer is actually pretty good, but is a bit on the flat side.

Mastered fairly early in DiscoVision's CLV project, the title contains the normal orange spiral bumpers at the side breaks. All copies reviewed have minor speckling for the duration of the program.
---
Release History
Cheech and Chong's Next Movie was reissued on LaserDisc in 1984 by MCA Home Video (Catalog #: 16021). This new version replaced the DiscoVision edition and is still in the active MCA/Universal Home Video Catalog. Based on its age however, availability is highly doubtful. This 1984 version also has some music which has been changed as proclaimed on the back cover. The video transfer on the newer version corrects many of the contrast problems from the DiscoVision transfer.
---
MCA DiscoVision Home Page
---
Updated: November 5, 2016
Copyright ©2001 Blam Entertainment Group