©1971 Encyclopedia Britannica Educational Corp. All rights reserved.

Catalog Number
64-008
Format
Standard Play CAV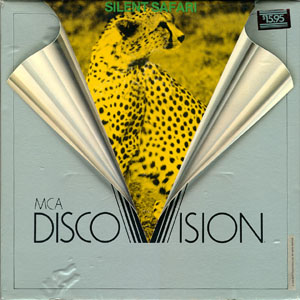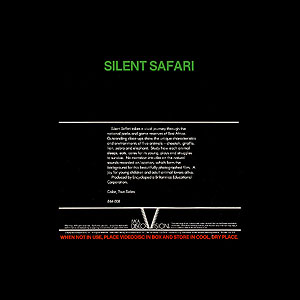 ---
Mono
Pressing Location
DiscoVision Carson
Label Color
Green
Retail Price
$5.95
Year Issued
1978
Side
Chapters
Frames
Running Time
1
3
38,942
27min 02sec
2
3
31,991
22min 12sec
6
70,933
49min 15sec
Ratings
Video Transfer
Audio Transfer
Replication
Packaging
Open-Top
Side-Open Sticker
Printed
Pressing Notes
DiscoVision actually chapter encoded this educational program at sections of the program. They are not listed on the jacket anywhere, but here they are: Side 1
Elephant
Zebra
Lion
Side 2
Lion (con't)
Giraffe
Cheetah
While it wasn't entirely necessary to split Lion between two sides, to run it out full length would have taken side 1 just shy of 30 minutes in length. This is well beyond the killer 29 minute mark which kills all CAV DiscoVision discs. You'd think they learned their lesson after mastering the The World at War series they way they did.

The video transfer is very good from a very used 16mm print. Sharpness and contrast are well balanced and the program is a joy to watch. There is no audio program of any kind, just the sounds of the animals in their natural surroundings. Disc replication is very clean with very little speckling and only the occasional dropout.
---
Release History
Silent Safari was never reissued on LaserDisc.
---
MCA DiscoVision Home Page
---
Updated: November 7, 2016
Copyright ©1998 Blam Entertainment Group